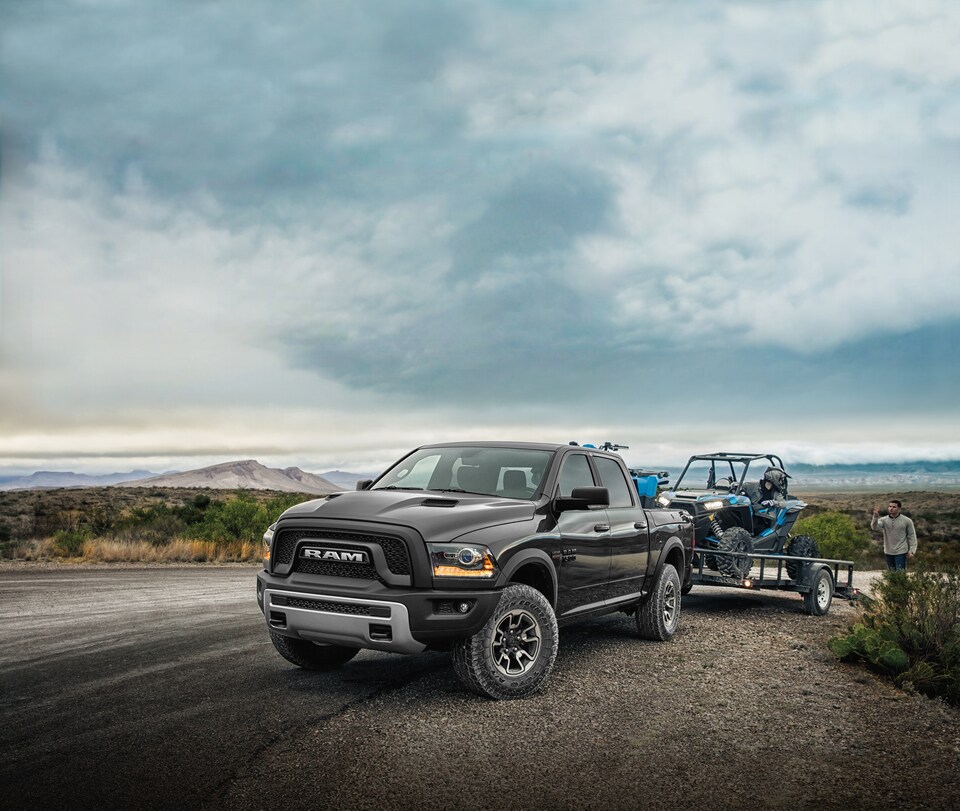 Compare the New Ram 1500 and Toyota Tundra on Features and Performance
There's no denying that the Ram 1500 deserves to be at the top of your must-have list for full-sized trucks but, here at our Metairie dealership serving New Orleans, we know that you need more proof than just out word. So, in the information below, we've compared this gorgeously aggressive truck to one of its main competitors: the Toyota Tundra. Take a look below and see for yourself how the 2018 Ram 1500 puts all competitors squarely in its rearview mirror.
Price: Right away you'll find that the 2018 Ram 1500's starting price of $27.095 MSRP is exceptionally more affordable than the 2018 Toyota Tundra's starting price of $31,120 MSRP.
Efficiency: The Ram 1500 is capable of maintaining an EPA-estimated 17 miles per gallon in the city and 25 miles per gallon on the highway; the Tundra, conversely, is only able to hit a mere EPA-estimated 15 mpg in the city and 19 mpg on the highway.
Spaciousness: the Ram 1500 provides you with more front head and shoulder room than the Toyota Tundra, giving bigger drivers the space you need to get comfortable on long rides.
Towing: When properly equipped, the Ram 1500 can tow up to a maximum of 10,620 pounds, easily pulling ahead of the Toyota Tundra's maximum towing capacity of 10,100 pounds.
Hauling: Additionally, the Ram 1500 can haul up to a maximum of 1,880 pounds when properly equipped; the Toyota Tundra, on the other hand, is only capable of hauling up to a maximum of 1,600 pounds.
Engine Power: the Ram 1500's most powerful gasoline engine is capable of hitting 395 horsepower and 410 lb-ft of torque; the Tundra's most powerful engine is only capable of providing 381 horsepower and 401 lb-ft of torque, falling short of the Ram 1500.
Trim Options: the Ram 1500's 9 trim levels gives you much more choice over your truck than the Tundra's meager 5 trim levels.
Color Options: You'll have 19 exterior colors to choose from with the Ram 1500; the Tundra only offers 11 exterior color options, limiting your control over its appearance.
Hours
Monday

08:00AM - 07:00PM

Tuesday

08:00AM - 07:00PM

Wednesday

08:00AM - 07:00PM

Thursday

08:00AM - 07:00PM

Friday

08:00AM - 07:00PM

Saturday

08:00AM - 07:00PM

Sunday

Closed