Looking for a Jeep Wrangler Near New Orleans?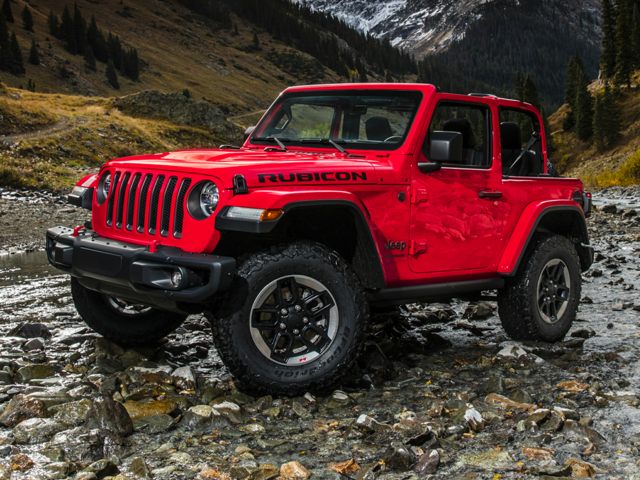 For many drivers in the New Orleans area, the adventure and capability offered by a Jeep Wrangler are nearly unmatched. And that's because, for years, the Jeep Wrangler has delivered on durable and rugged design. From a simple off-roader to a competent daily commuter, the Jeep Wrangler can tackle a variety of roles, something that you're likely to appreciate.
The Legend Continues with the Jeep Wrangler
If you're interested in what a new Jeep has to offer, be sure to consider the 2020 Jeep Wrangler. While the Jeep Wrangler brings a range of modern tech to the table, it doesn't sacrifice on classic capability. You can enjoy active safety features while still enjoying the control offered by a manual transmission.
Additionally, the Jeep Wrangler is available in multiple trim levels. That will allow you to get the perfect amount of Wrangler for your lifestyle and budgetary needs.
We Stock a Variety of Jeep Wrangler Options
Of course, if buying or leasing a Jeep Wrangler isn't for you, we've still got you covered. We carry a variety of reliable, used Jeep Wrangler models that you can count on. We take our used Jeep inventory seriously at our dealership. And that means you can count on our used Wrangler models to perform for miles to come. Once you get behind the wheel, that's something that you can experience first-hand. If you're looking to save on your Jeep Wrangler purchase, you'll want to consider our used Wrangler options.
Are you looking for a Jeep Wrangler or a Certified Pre-Owned Jeep Wrangler model, shop our Jeep Wrangler inventory today. When you do, you can take advantage of our Jeep specials. At our dealership, we've been serving New Orleans drivers for over 50 years. Visit our team today, and start the process of finding a Jeep Wrangler.